"Facts do not cease to exist because they are ignored."
– Aldous Huxley
Shortly after the official start of the 2008 financial meltdown, there was an exchange of emails between members of my section at the Harvard Business School, class of '72. Frustrated and dismayed by what was occurring, I prophesized that our grandchildren would dig up our bones and smash them in anger at the economic sins we had committed and visited upon them. It being Sunday, one classmate suggested that I was merely "preaching." Perhaps I was, but four-and-a-half years later I happened upon a sermon filled with fire and brimstone on a scale much greater than the one I proffered.
At Burning Platform, Jim Quinn, nearing the end of his posting "Available," warns:

We've got $1 trillion annual deficits locked in for the next decade. We've got total credit market debt at 350% of GDP. We've got true unemployment exceeding 20%. We've had declining real wages for thirty years and no change in that trend. We've got an aging, savings poor, debt rich, obese, materialistic, iGadget distracted, proudly ignorant, delusional populace that prefer lies to truth and fantasy to reality. We've got 20% of households on food stamps. We've got food pantries, thrift stores and payday loan companies doing a booming business. We've got millions of people occupying underwater McMansions in picturesque suburban paradises that can't make their mortgage payments or pay their utility bills, awaiting their imminent eviction notice from one of the Wall Street banks that created this societal catastrophe.

We've got a government further enslaving the middle class in student loan debt with the false hope of new jobs that aren't being created. We've got a shadowy unaccountable organization, owned and controlled by the biggest banks in the world, that has run a Ponzi scheme called a fractional reserve lending system for 100 years, and inflated away 96% of the purchasing power of the U.S. dollar. We've got a self-proclaimed Ivy League academic expert on the Great Depression (created by the Federal Reserve) who has tripled the Federal Reserve balance sheet on his way to quadrupling it by year end, who has promised QE to eternity with the sole purpose of enriching his benefactors while impoverishing senior citizens and the middle class. He will ultimately be credited in history books as the creator of the Greater Depression that destroyed the worldwide financial system and resulted in death, destruction, chaos, starvation, mayhem and ultimately war on a grand scale. But in the meantime, he serves the purposes of the financial ruling class as a useful idiot and will continue to spew gibberish and propaganda to obscure their true agenda.

It is time to open your eyes and arise from your stupor. Observe what is happening around you. Look closely. Does the storyline match what you see in your ever day reality? It is them versus us. Whether you call them the invisible government, ruling class, financial overlords, oligarchs, the powers that be, ruling elite, or owners; there are powerful wealthy men who call the shots in this global criminal enterprise. Their names are Dimon, Corzine, Blankfein, Murdoch, Buffett, Soros, Bernanke, Obama, Romney, Bloomberg, Fink, among others. They are using every means at their disposal to retain their control and power over the worldwide economic system and gorge themselves like hyenas upon the carcasses of a crippled and dying middle class. They have nothing but contempt and scorn for the peasants. They're your owners and consider you as their slaves. They don't care about you. They think the commoners are unworthy to be in their presence. Time is growing short for these psychopathic criminals. No amount of propaganda can cover up the physical, economic, social, and psychological descent afflicting our world. There's a bad moon rising and trouble is on the way. The time for hard choices is coming. . .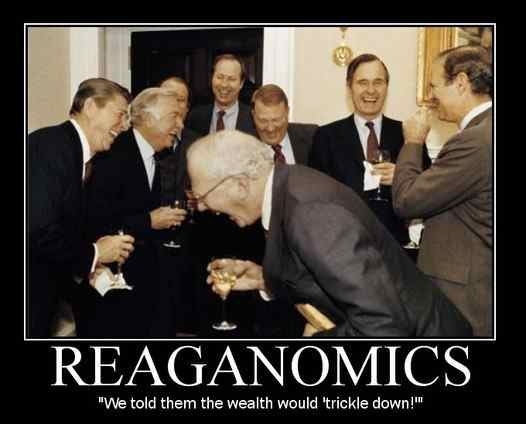 S'pose David Stockman isn't surprised.

Hat Tip: Remus at Woodpile Report.

Ciao.